Dây USB Continental 5S (Oyaide)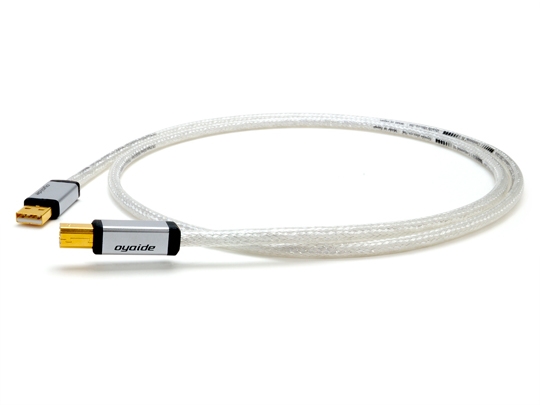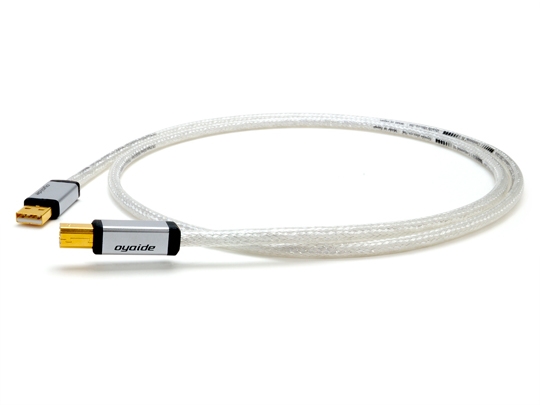 "Continental 5S" is the premium Hi-Fi USB cable created for audio enthusiasts with concentration by our years of experiences.
As an "Oyaide" product means completely MADE IN JAPAN. Taking any compromises out, we have tried to acheive production based on our continuous analysis and accumulation of technical know-how.
"Continental 5S" is truly a product of the craftmanship of Oyaide Electric and which is represented of 5 core factors starting from capital S.
Continenta 5S
Special…The plating of the contact parts is double-layered plating which has been applied to many products of Oyaide and proven its effectivity along with our long time experience. The inner layer is silver plating which has the highest conductivity among all metals. The outer layer is rhodium plating which has excellent rigidity and durability.
Silver… The conductor of "Continental 5S" made of 5N jewelry grade pure silver makes high-speed lossless data transmission.
Shield… This multi-layered shilding composed of copper foil shielding to separate signal/power lines and aluminum foil shielding, is applied to attenuate jitter loss and was developed for achiving our goal, unlimited transparency.
Signal… 480Mbps USB2.0(HI-SPEED)compliance. The control of the cable impedance was done by maximallyl considered design and strick pitch adjustment.
Silk… we installed "silk fillament"which prevents rise of electric permittivity by filling layer and enhances its flexibility.
The connector: The connection part between cable and connector is where changing magnetic fields and noise interfusions. After soldering cable and plug, it is covered by metal shell before molding process. In addition, outer shell made of brass is installed on the plug to protect the contact part from external noise.
SPEC Continental 5S
Cable

Continental

Signal line :0.5mm 5N pure silver x twisted pair FEP insulation

Power line :AWG22 PCOCC-A x twisted pair FEP insulation

Copper fail sheilding (for each of signal and power lines)

100% silk fillament in filling layer

Plug

Original USB Plug

Material of contacts :RoHS compliant copper alloy

Plating on contacts :Silver + Rhodium

Cover: Brass, Chrome plating

Standard

480Mbps HI-SPEED USB2.0

Lineup /Length

0.6m

1.2m

1.8m

3.0m

※Custom cable length is not available.

Release Date

2011/10/15