Loa Noonday L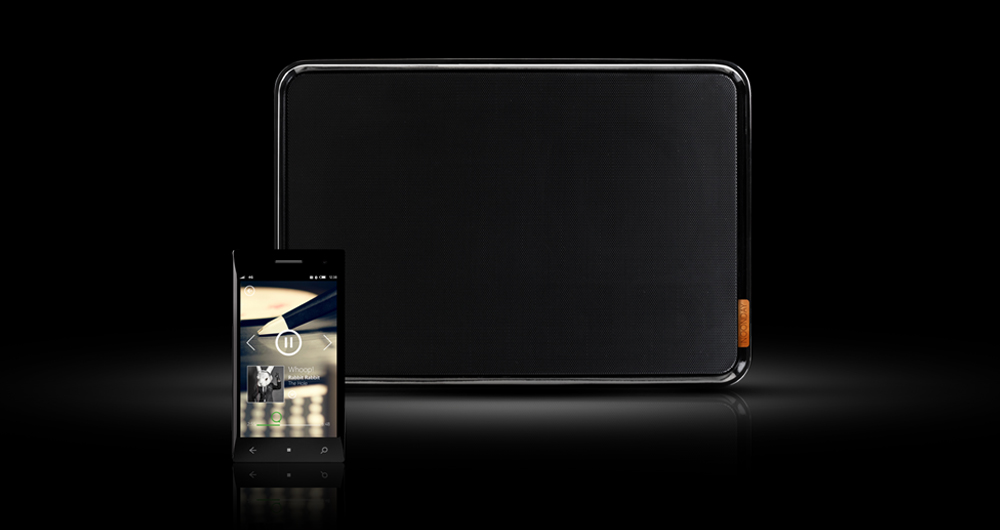 Inside out refined
Noonday L brings enhanced, high-fidelity audio to the comfort of your home. Designed to deserve a permanent place in your living room, the Bluetooth speaker Noonday L will mesmerize you with its sound. Connect your wireless device to Noonday L via the energy efficient Bluetooth 4.0 or cable. You can also use NFC (Near Field Communication) to connect to Noonday L easily with a simple tap. Noonday L delivers an aural treat that every serious music lover craves.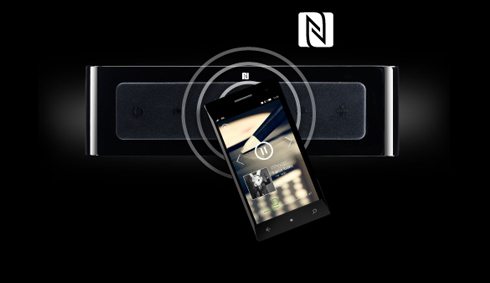 Acoustic perfection
Noonday L's impressive audio performance is the result of our passion for music and meticulous craftsmanship. With digital amplification and sound processing (DSP), full range drivers and dynamically controlled passive bass radiators, Noonday L offers state-of-the-art components, calibrated and fine-tuned by hand, and enhanced with aptX technologies to achieve acoustic perfection. A versatile frequency range and a 100dB SPL audio power guarantee Noonday L will play your favorite songs with a new found clarity. Noonday L creates a capturing audio experience that fills your room from end to end.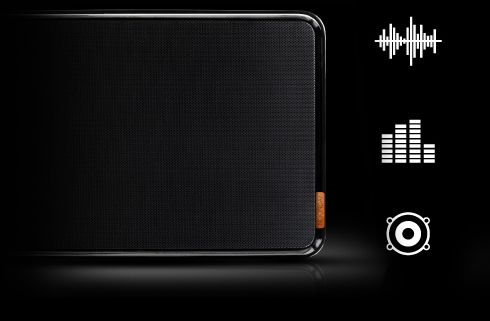 aptX technology
Wireless technology does not have to mean a loss in audio quality. This is definitely true for Noonday L. We implemented aptX technology into our speakers to allow high quality wireless streaming. Without loss in quality the sound matches the performance of CDs, making listening to your music through Bluetooth just as exquisite as through a wired hi-fi speaker.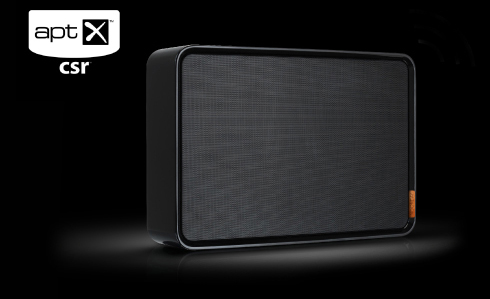 Dressed to impress
Built from exclusive materials, Noonday L adds class to its surroundings. The Bluetooth hi-fi speaker is designed to fit and augment any interior with its stylish appearance. We housed Noonday L in a high-quality wooden cabinet and embellished it with a 7-layer-glossy-piano-lacquer finish which not only gives the speaker a distinguished look but also improves the sound performance.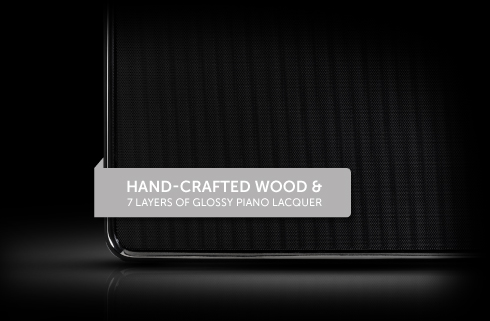 SPECS
40W Equivalent RMS power
100dB SPL Max Sound Pressure Level
60Hz-18kHz Perceived Frequency Response
4x 2″ Full Range Drivers
4x 5.25″ Dynamically Controlled Passive Bass Radiators™
Bluetooth 4.0
True High Level Line™ 1,8Vrms
NFC (Near Field Technology)
aptX-technology
DIMENSIONSW : 320mm x H 223mm x D 88mm